Joined

Apr 7, 2009
Messages

204
Reaction score

67
Points

28
Location
Vehicle Year

2000
2016
Make / Model

Ford
Chevy
Engine Size

2.5L
Transmission

Manual
what happened to this thread?
I never said I was good at this whole blogging thing
I have a bunch of new tools, and I have been practicing, just not on the truck. I have been doing other side projects that make it easier to do stuff in the garage or keeps the wife happy and you ALWAYS want to keep the wife happy.
I bought a 3-point hitch for my tractor (it didn't have one) and made it so I could hook up my Engine hoist to it. Now I have a Tow Tractor?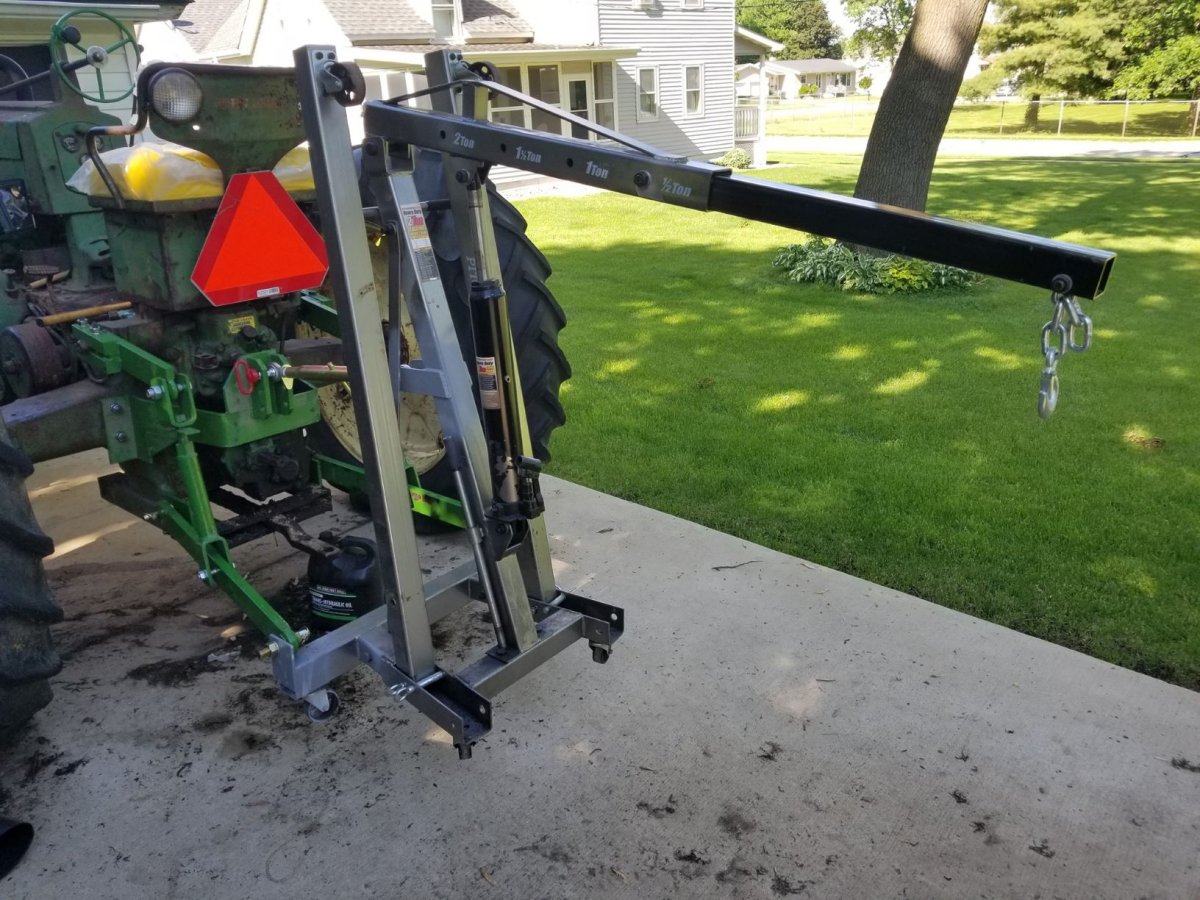 All so that I can move Large Heavy object in my yard like the new bed that I have sitting on my trailer I showed a while ago.
The wife has been complaining about storage in the kitchen and pantry of the house and of course I thought "how can I solve this problem with my metal fabrication tools". So I built a sheet metal wall (a wood frame with a piece of 18 gauge sheet metal screw to the back all attached to the wall) that is 2 foot by 5 foot that she can hang her pots and pans from using VERY strong magnetic hooks (I call it the drug or weed wall). I also built her a shelf for the pantry.
I only post the shelf because it has been good practice in cutting/bending/welding sheet metal which I will need to fix Trans tunnel of the ranger.
Plus some vacations and other hobbies in there and that is where my June has disappeared too. The plan for this weekend was to pull the radiator out and build a bracket for the Power steering pump and a belt tensioner. Hopefully there will be pictures early next week.