Active Member
Article Contributor
V8 Engine Swap
Joined

Aug 28, 2019
Messages

324
Reaction score

185
Points

43
Location
Vehicle Year

'19, '31, '27
Make / Model

Ranger, A & T
Engine Type

V8
Engine Size

2.3 Turbo, 350, 5.0 HO
Transmission

Automatic
Total Drop

Stock, about a foot, about a foot
Tire Size

LT 265/65 R17, P285/70R15 & P195/65R15, 820-15 & 500-15
Our 2019 Ranger SupeCab bed came with only (4) bed tie down hooks. It's designed to have (6).
So the story goes that the factory was running low on bed tie down bracket inventory so they just used (4). It has the tapped holes in the bed for the other (2) hooks
WTF?

(yeah... they also shipped a bunch of trucks without any seam sealer on the door skin seams... have you looked at yours?)
So I went to the dealer, walked the sales manager out to my truck showed him the (4) hooks, the empty tapped holes and then showed him how every other Ranger on their lot had (6) hooks.
They ordered the brackets (<-- Made in Thailand) and screws and then wrote up some sort of service warranty against Ford to pay for them. It took the hooks about a month to show up because... wait for it... they were on nationwide back order.
I installed them myself (cause I don't trust the dealer to do anything) and used a 8mm-1.25 tap to chase the tapped holes to remove the factory applied Ford ToughBed spray in liner from the holes. Also added a little never seize to the tapped holes.
In case you need to do the same.. here's the P/N's of the parts.. and some photo's.
Tie Down Hook - Ford (KB3Z-21550A74-A) $6.49 ea, Quan. (2) = $12.98
Tie Down Hook Bolt - Ford (-W505594-S450B) $3.90 ea, Quan. (4) = $15.60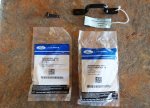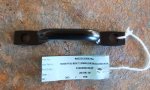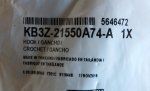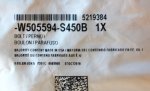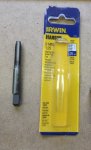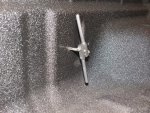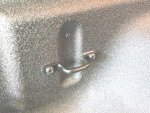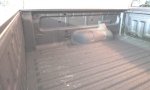 Last edited: