Administrator
Administrator
Founder / Site Owner
Article Contributor
TRS Banner 2010-2011
TRS Banner 2012-2015
TRS 20th Anniversary
Joined

Aug 2, 2000
Messages

10,353
Reaction score

2,481
Points

113
Location
Vehicle Year

1996 / 2019
Make / Model

Ford Ranger
Engine Type

4.0 V6
Transmission

Automatic
2WD / 4WD

4WD
Total Lift

6-inches
Tire Size

33x12.50x15
I've been checking around to see if anyone was offering heavy duty front bumpers, winch bumpers, grill guards, and bull bars.
If anyone finds any companies offering any online, please post it in this thread.
This is what I have found:
Front Bumpers:
It's important to remember that the 2019 Ranger has a turbocharged EcoBoost engine, as well as an intercooler that cools the air being blown in to the engine by the turbos. The cooler the air, the more horsepower it an create. Plus, you probably don't want a bunch of hot air being blown in to your motor.
If you look for a replacement front bumper, or winch bumper, you may want to pay close attention as to whether or not it blocks the air flow to the intercooler.
Warn Industries
had a bumper on the 2019 Ranger X concept truck. They don't currently list it on their website.
Here is the bumper from SEMA...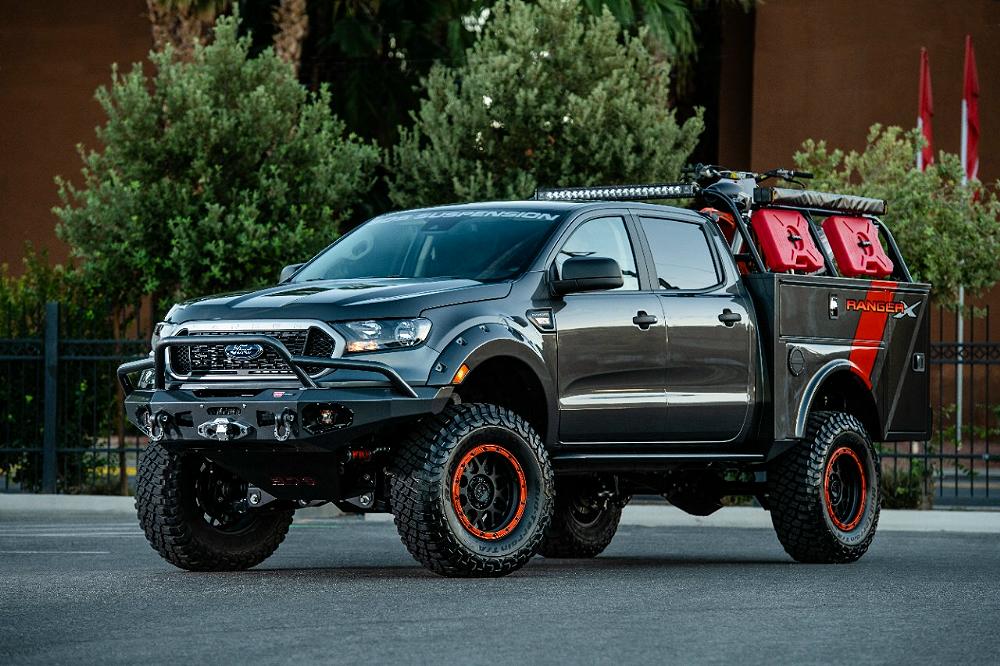 Here's the 2019 Ford Ranger winch bumper they're releasing...
2019 Ford Ranger Warn Ascent Winch Bumper​
Should be available in late May.
https://www.warn.com/
Addictive Desert Designs
makes a few different heavy duty front bumpers, but they don't make any that will hold a winch.
Stealth Fighter:
Stealth R:
Venom R:
https://www.addictivedesertdesigns.com/
Affordable Offroad
makes winch bumpers, but they haven't started doing anything fo the 2019 Ford Ranger yet. According to them:
No plans yet but based on how many 98-11 ranger bumpers we sold we need to get on one soon.
https://affordableoffroad.com/
ARB USA
makes a really nice winch bumper for the Ford Ranger in other global markets.
According to ARB:
We are coming out with a full package for the Ranger. At this time we are hoping to do a reveal at Overland Expo but probably won't have product available by then.
I'm really looking forward to seeing what they offer.
https://www.arbusa.com/
Fab Fours
is working on stuff for the 2019 Ford Ranger. I contacted them, but haven't heard anything back.
https://fabfours.com/resources/2019-ford-ranger-vengeance-front-bumpers/
https://fabfours.com/resources/2019-ford-ranger-aero-front-bumpers/
Iron Bull Bumpers
has something in the works:
Hi James, we are planning on bumpers for the new Ranger. I will save your contact information and let you know when we have them available. Thanks
https://www.ironbullbumpers.com/
Ranch Hand
builds a bumper for the Tacoma, but apparently doesn't plan to offer one for the Ford Ranger right away:
Thank you for contacting Ranch Hand. Unfortunately, Not at this time. We might be able to start looking into this after the end of this year.
https://www.ranchhand.com/
Grill Guards / Brush Guards / Bull Bars:
Aries Automotive
told me that:
As of right now we do not have an ETA of when the Grille Guard will be released for the 2019 Ford Ranger 4X4. Please check back with our website, as to once it is released it will be available on the website.
https://www.ariesautomotive.com/
Go Rhino
:
I spoke to Go Rhino (04/02/2019) and confirmed that they will have a 2019 Ford Ranger grill guard, winch guard, and bull bars coming out in the coming weeks...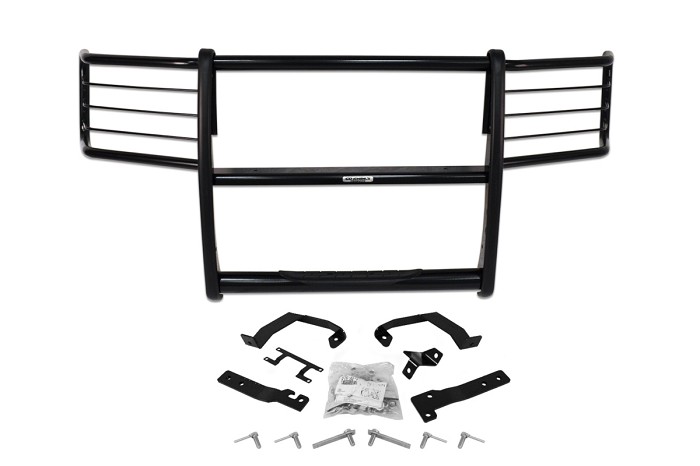 2019 Ford Ranger Bull Bar:
https://www.gorhino.com/
Westin Automotive Products
told me that:
As this time we plan to release product for the new 2019 Ranger by the summer of 2019.
https://www.westinautomotive.com/
Last edited: