Well-Known Member
Supporting Member
U.S. Military - Veteran
Joined

Oct 5, 2007
Messages

4,413
Reaction score

1,796
Points

113
Location
Vehicle Year

20002005199
Make / Model

Fords
Engine Size

3.0 2.3
final stages of the 2.3 engine swap.
had the PS pump pulled off to the side, when I put it back together the pressure line leaked at the pump.
truck has 367,500+ miles on it, so I had no issue with replacing the original hose.
this is a rust belt Ranger, and it let me know that in a big way.
the pressure & return lines have O rings and just push in, are retained by a plate.
where the pressure hose connects to the rack was corroded in and seized, I pulled and beat on it for a couple hours with no progress whatsoever.
pulled the rack off for better access, and to prepare it for a possible "launching"
had to break the tube off, it was already mangled from pulling on it.
drilled some holes to relieve stress, and get penetrating oil in.
I drilled in at an angle to avoid the rack housing, when corrosion powder came up the bit I knew it was in deep enough.
after some more bashing it finally came out, very little damage to the rack.
filled the hole with grease to keep cleaning debris out, then picked, scraped, and wire-wheeled it. small Dremel wire wheel.
final result. by the way, that small hole at the bottom is a moveable check valve do-hickey. I probably forced some grease past it.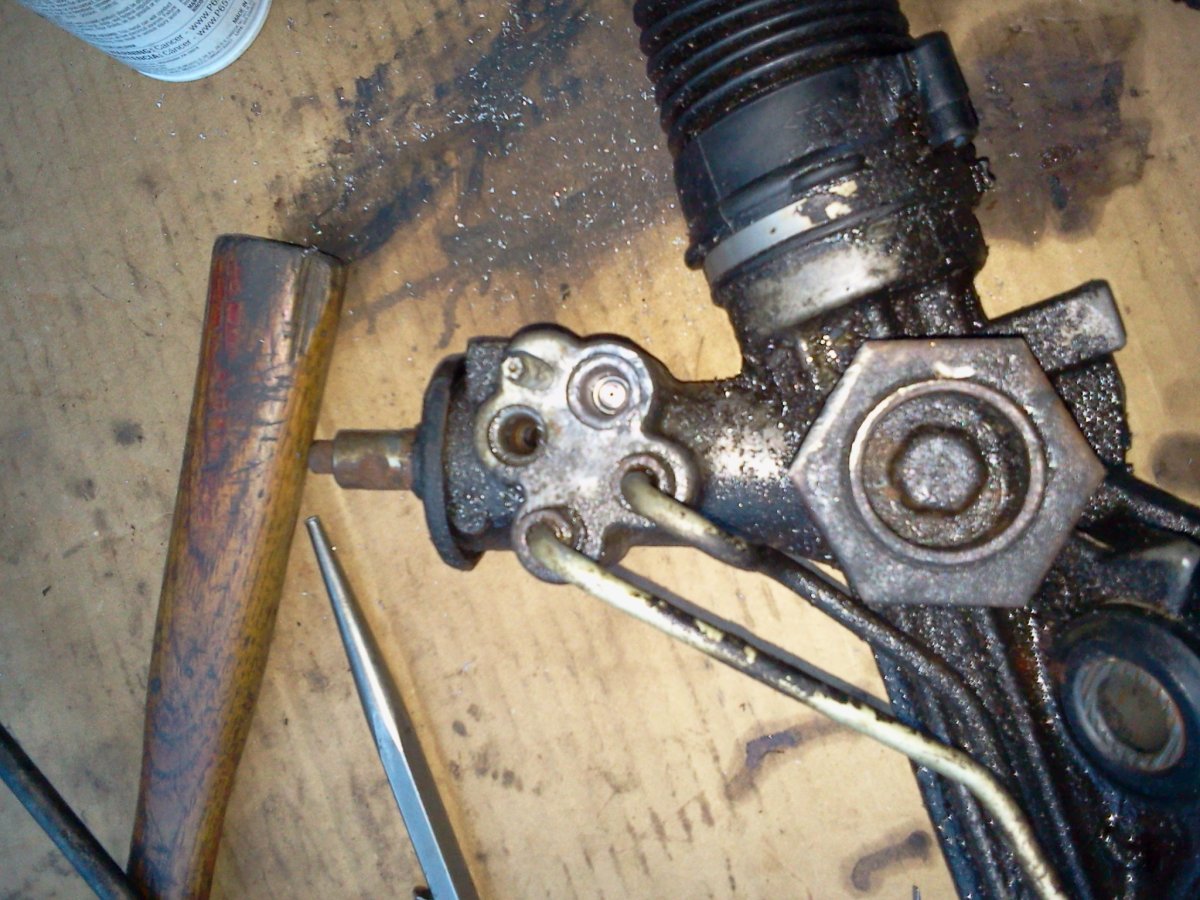 the stud is in good and solid, it did not want to come out. it kinda restricted access with tools. and I did not want to screw with the other 2 lines.