So I found some time in the evening to disassemble the engine slightly... No good :-(
I mean it could be worse always, but for sure it will not be an easy way through.
So far so good. Studs not seized, so with some force I was able to remove them one by one.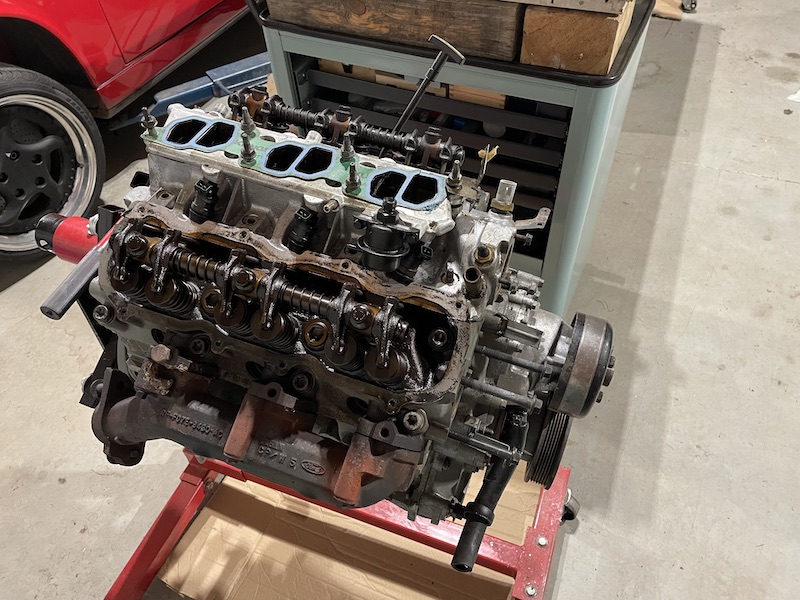 Intake off - not bad for a 30-year-old engine IMHO (for the time being)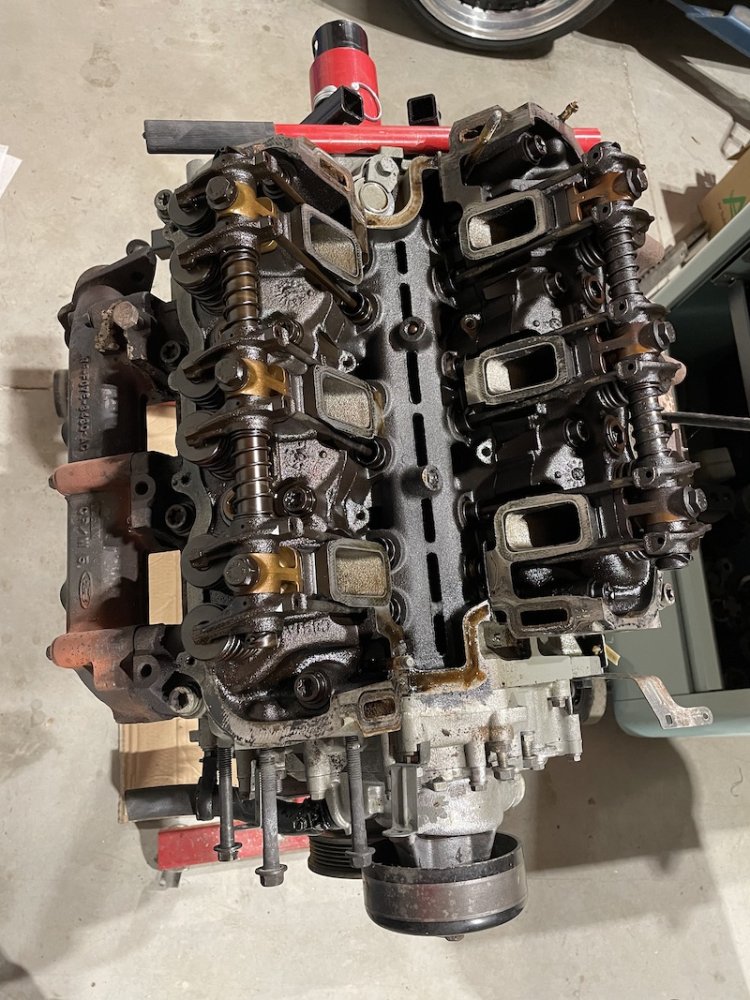 Exhaust headers off..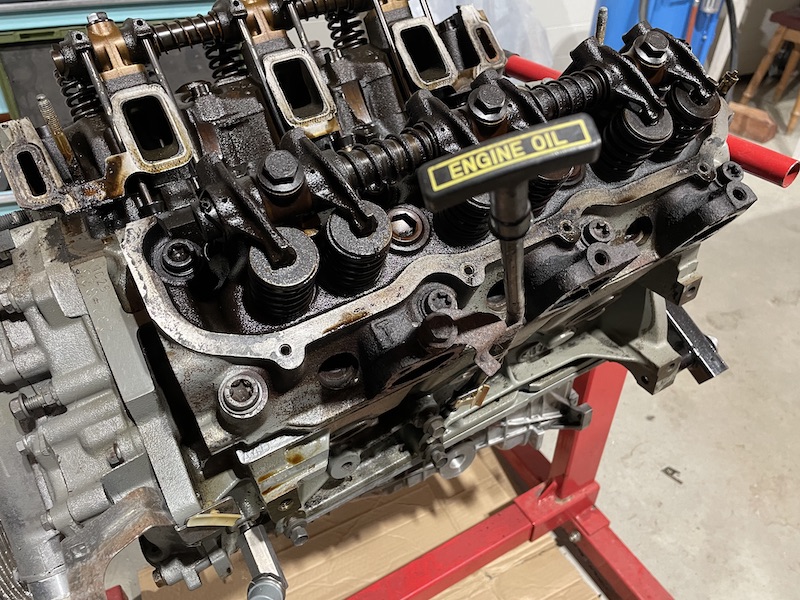 On both sides...
Time to take the heads off. Removed the rocker assembly to access the head bolts.
And a surprise on cylinder 3 pops up...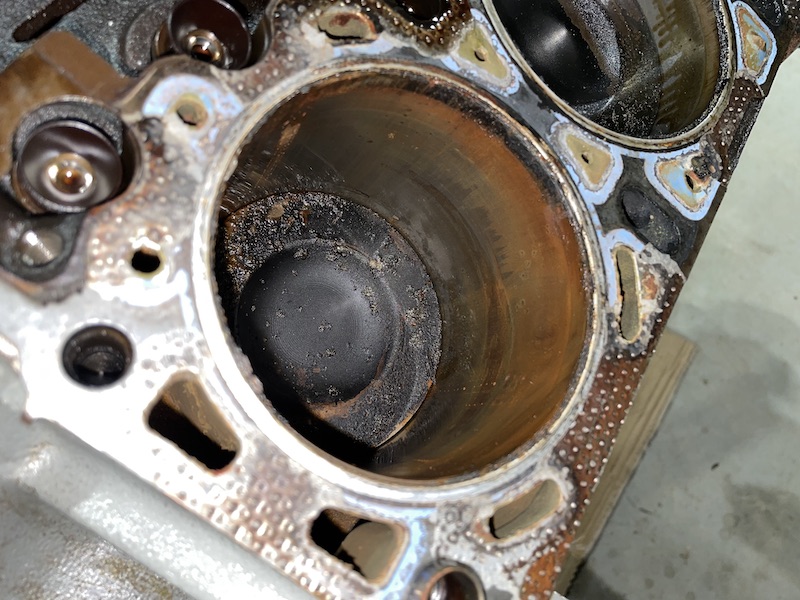 After spraying WD40 and cleaning with paper towel.
I can turn engine by hand by pulley, which is a good indicator. Not sure though if these STD pistons (I expect them to be STD) will serve further :-(
I will need to disassemble the engine further and measure the cylinders in addition to this rusty surprise as I can feel a step on top of each of the cylinders, which obviously indicates they have worn.
Heads look like below. Intake valves seems to be flat with head surface, exhaust seems to stay out a bit above, but not equally for each valve.
I'm just thinking, as I will do some porting work on these heads anyway, if not to make the shape of the combustion chamber more like sphere.
Obviously this would lower the CR, which in forced induction might be a good thing in the end.
I was not expecting a Grand Canyon that I found there honestly, Ford engineers must have drunk something strong when designing that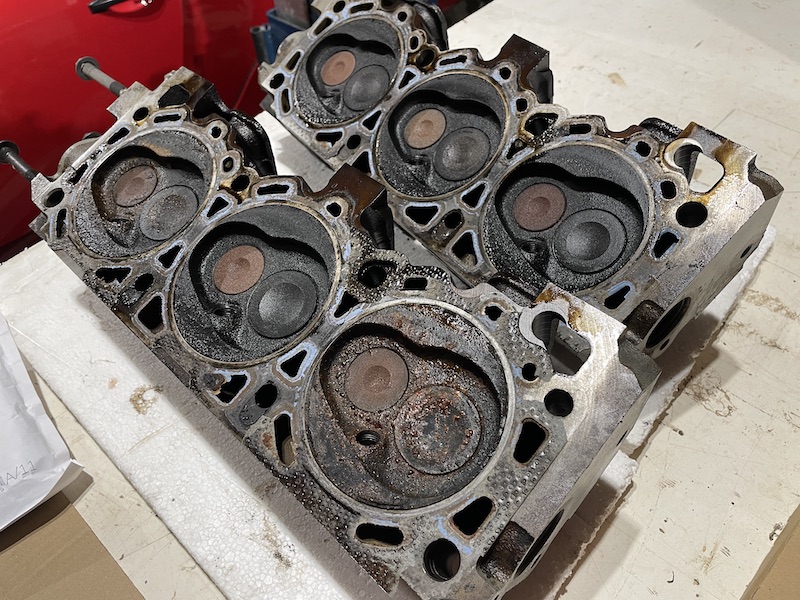 And here's panorama on my workshop (I need to build a proper table on wheels, as when doing engine works I cannot park there anything).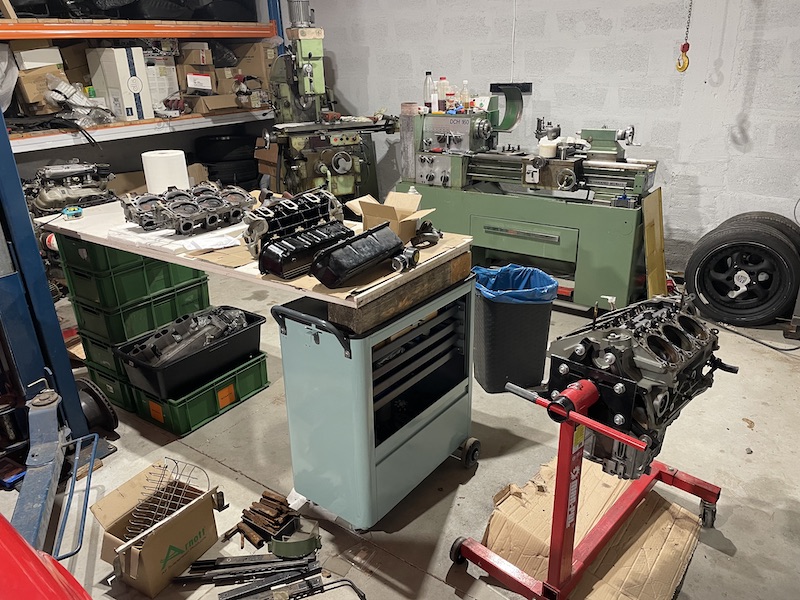 Any suggestions for pistons? Brand? Shape? Source for forged ones that don't cost a fortune?