Joined

Nov 23, 2011
Messages

11
Reaction score

36
Points

13
Location
Vehicle Year

1984
Make / Model

Ford
Engine Size

2.3T
Transmission

Manual
Hello All,
I have been a long time reader/user of the forum and have decided to start my first thread with a 2.3 Ecoboost Swap into a 1990 Ranger. This is not my first major engine swap in a RBV, about 8 years ago I did a 2.3T swap into a 84 Bronco 2 and used it as a daily driver.
So to start with some basics, the project truck is a 1990 Ranger base model, 2wd 2.3 5 speed short box, manual steering. purchased it for $300 non running, had a bad timing belt and something wrong with the oil pump.
The Donor car is a wrecked 2016 Mustang Premium with a 2.3 Ecoboost and a 6 speed manual transmission with 23k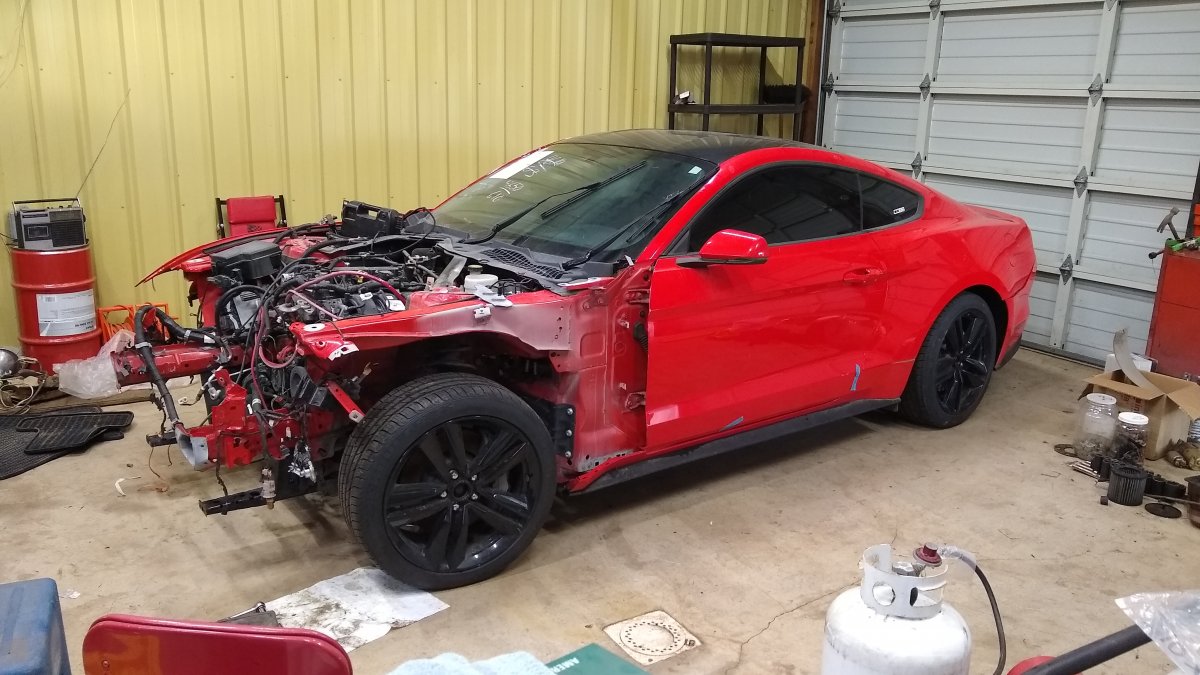 The goal with this is to build a sleeper/hot rod, have it look like a basic grampa truck on the outside but capable of turning 11s in the 1/4 mile.
I started the project with taking everything out of the ranger I didn't need: Engine,trans, wiring, driveshaft, exhaust, air box, etc. Then I switched over to stripping down the mustang. I bought the complete car for about the price of the 2.3 EB crate engine, the plan is to part out the car and recoup my money. Additionally I got a 6 speed MT-82 trans and a bunch of extra Misc parts to potentially use.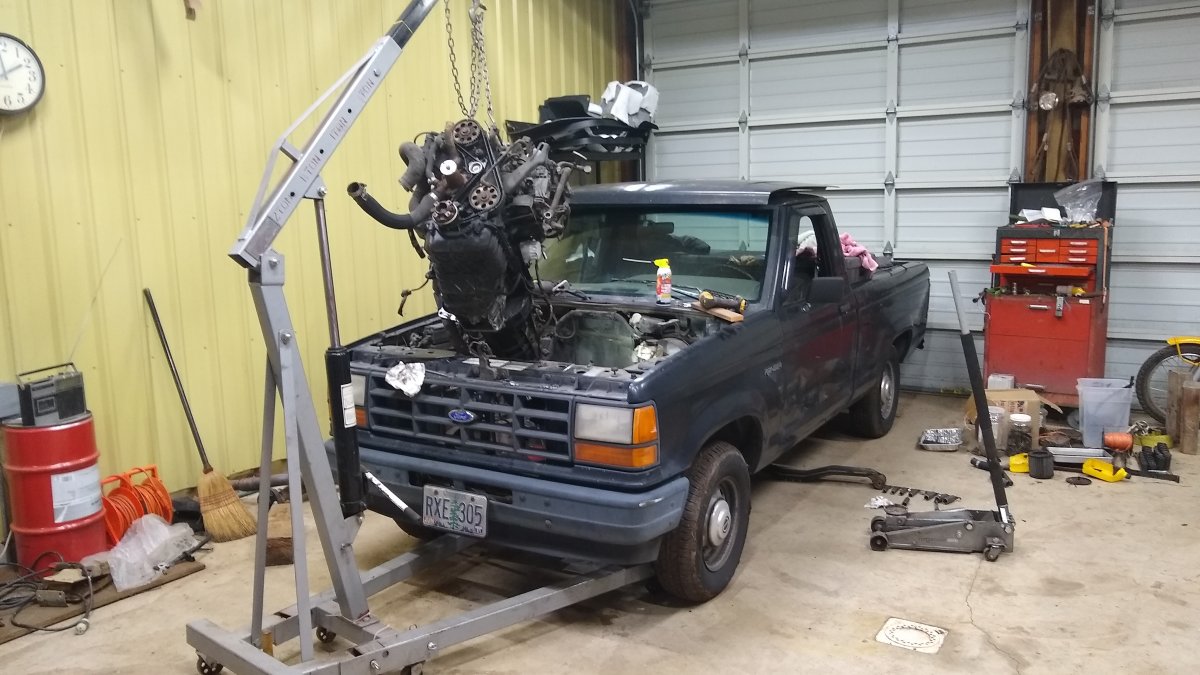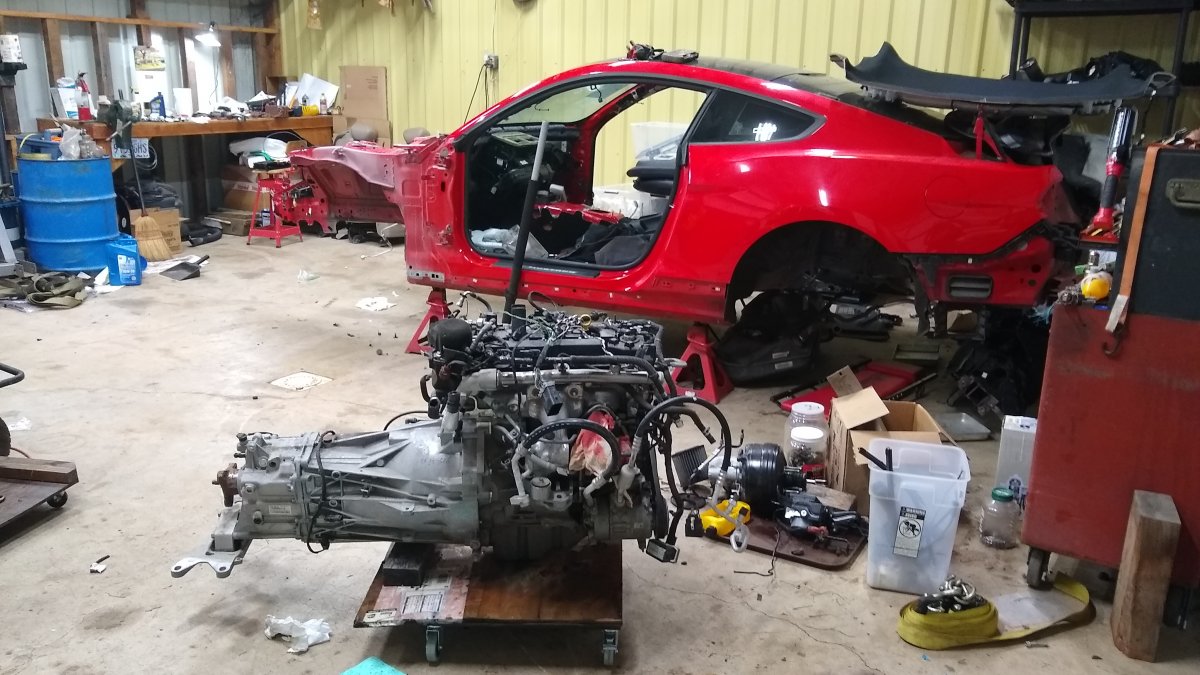 Both engines and trans sitting next to each other,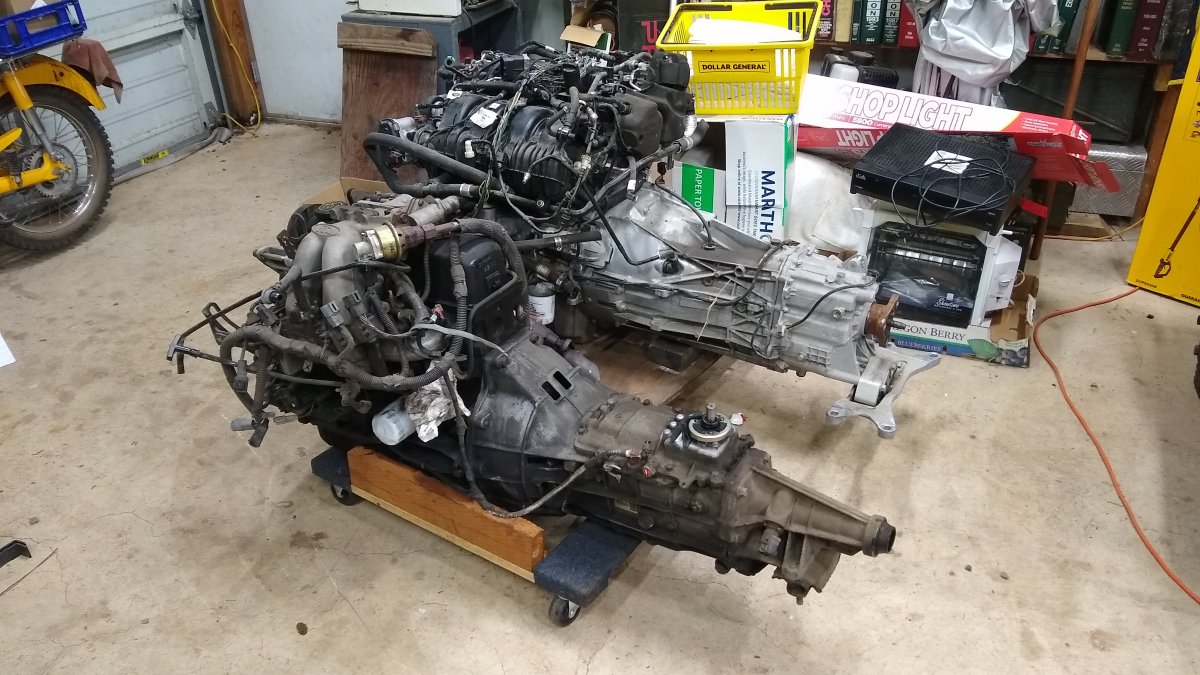 I have a bunch more photos and info to post but I figured this was a good jumping off point. As I type this the engine is currently bolted into the ranger and working on all the little things. I will also be posting videos on Youtube if you also want to follow along there.
https://www.youtube.com/channel/UCFMyXuE5gqTsn-klTrseRBg
I will try to post some more later this week.