Joined

May 11, 2021
Messages

13
Reaction score

1
Points

3
Location
Vehicle Year

1994
Make / Model

Ford Ranger
Transmission

Manual
Hello. Basically the same thread I posted in the intro forums but thought I'd post it here too with more pics n stuff.
I just bought a 1994 4.0 2wd 5 speed from my uncle for $900. It needs a clutch. He bought it in a pinch awhile ago when he needed a truck and since then it's just been sitting around in the backyard ever since I moved here, more than a year ago. I kept resisting buying it, finally I gave in and now I can't stop working on it. It definitely needs a lot, I am slowly but surely getting to everything. Just got a complete clutch kit today... soon it shall be installed. Maybe tomorrow.
The night I decided I wanted it
First wash in over a year (4/16):
Today: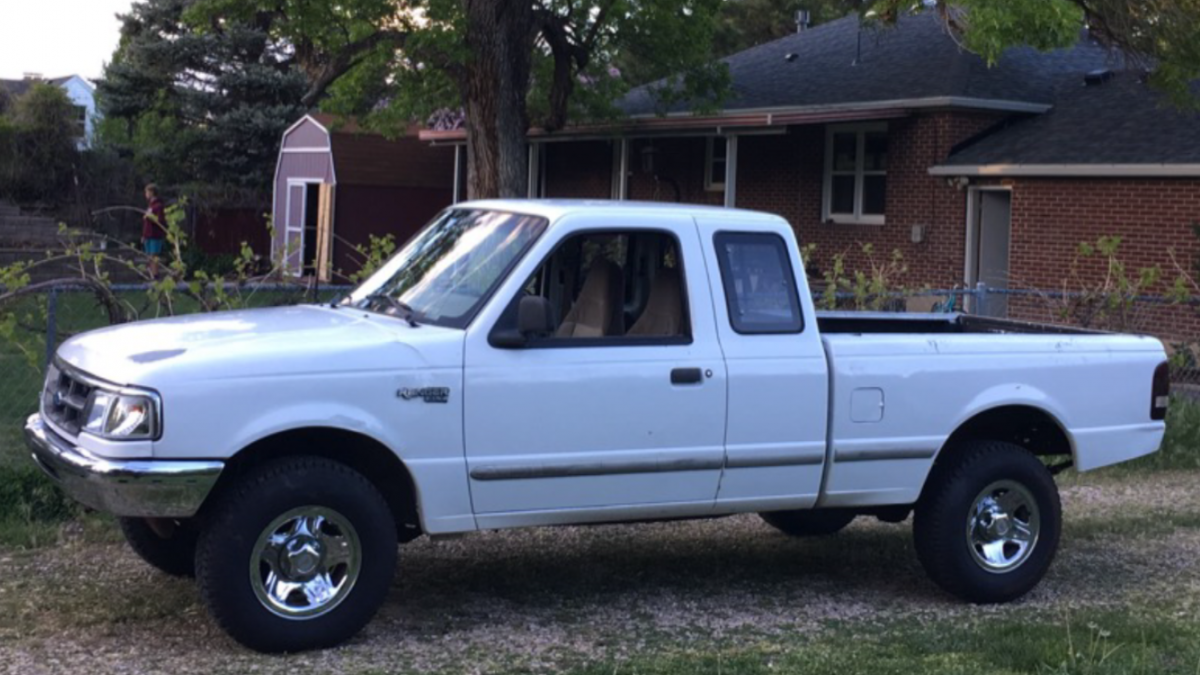 So far:
Gutted interior (was so gross)
New O2 sensors
MAF, IAC, TPS out of nice junkyard Ranger
(I'm chasing a hesitation in the way it runs)
Flowmaster 10 w turndown
Headlights, corners, taillights
Ghetto fixed sagging bumper (washers)
Trimmed rear quarters
Spacer lift (for now) (yes cheapest off of evilBay)
Junkyard grille
Junkyard driver window regulator
Junkyard glove box
Junkyard non broken dash vents
Fixed tailgate functionality
plus just odds and ends cleaning things up and getting rid of the jankness it's accumulated over the years from tweaker owners probably.
I am so excited about the truck now.. I try to get something done every day.
There's a lot I want to do but the things that are urgent to me and need attention:
Clutch
Engine bay harness (eek)
Grey dash swap
Seats (still gross)
Needs catalytic converters that aren't gutted
Master cylinder
Gear oil
Eventually I'd like to build a fresh 4.0 for it and get the truck painted. Those are long term goals.
Thanks for checking it out. I am excited to be back on these forums!
-Steven
Last edited: