Joined

May 16, 2019
Messages

368
Reaction score

277
Points

63
Location
Vehicle Year

1993
Make / Model

Ranger STX
Engine Type

4.0 V6
Transmission

Manual
2WD / 4WD

4WD
Tire Size

235/75-R15
It's been 10 months into the restoration, so why not finally start a build thread. This will capture everything I've done so far up to present date.
For all pictures and some videos, visit my Instagram page:
projectRanger93
Background/Motivation:
I searched for a year for a general work truck to haul materials since i do woodworking as a hobby. I eventually narrowed it down to a Ford Ranger, specifically between the years 1993 -1997 because i loved the sporty look and because the
MotorWeek
review had a big influence. Of those years i really dig the more 90s looking interior, so the 1993/1994 years were the goal. Craigslist and FB marketplace ads were sketchy, since the odometer reading was never accurate, so i turned to Copart to not deal with another owner altogether. At least from there, i'm at peace if i bought junk.
I came across my ranger at the Copart lot in Van Nuys. I wasn't intentionally looking for 4x4s, but when this one popped up I had to get it and the body looked straight, the interior looked semi taken care of, and it was within my target years. It only had 148k miles, and this was verified through documentation. Since it was a lifeguard truck (spoiler, it in fact wasn't), I knew the city had routinely maintained it, so big plus there. However, it didn't come with keys, i had no idea how long it had been sitting, so no idea if the engine or transmission worked, and no clue if other gremlins existed. Regardless, I bid and won the auction on April 15th, 2019.
Fastfoward 3 months later, i found the previous owner's name during the dmv registration and i contacted him via Facebook. I asked him about the truck's history and this is what he said:
"That was my grandpas. Sat in his yard for years and years. Pretty sure he got it new. I sold it cause I was hard up for cash when I was in college . The truck ran fine. I remember I put a new battery , tires and started to get it out of his yard . The only issues were that all of the plastics under the hood were super deteriorated because he left the hood open. The company that bought it from me was a pretty notorious Hollywood car company. Supposedly the truck was in the new bay watch movie . The same company built the original herbie and "Eleanor" from gone in 60 seconds . I sold it for 4K."
So no, it wasn't in fact a true life guard truck. The original red paint job is apparent in the truck bed and in the engine bay. I haven't found photo evidence that it was in Baywatch, so that is TBD. Regardless, it meant that this was a one-family owned vehicle, and it was mostly stock.
Copart Pictures: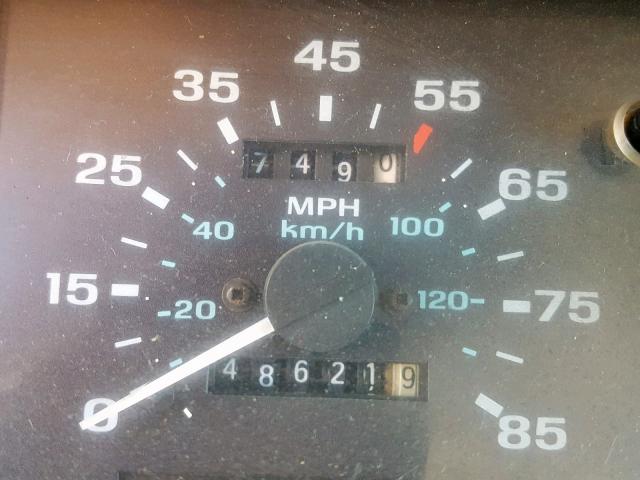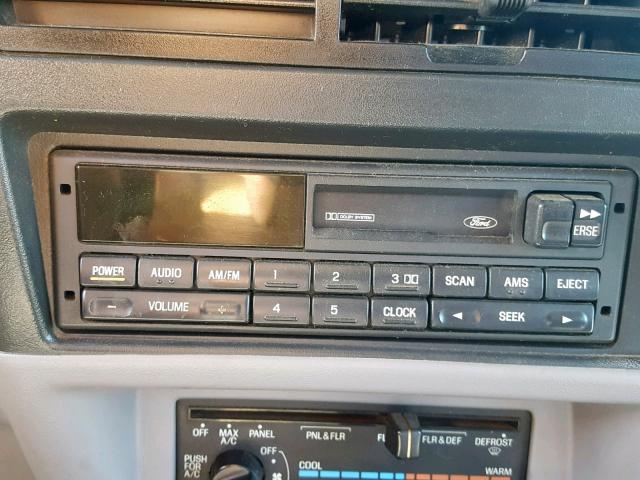 Specifications:
Year: 1993
Trim: XLT (to be STX)
Engine: 4.0L V6
Miles: 148,626
Transmission: Manual 5 Speed
Drive: 4x4, Manual
Color: Yellow (original EY, Performance/Vibrant Red)
Rear Differential: 8.8" 3.73
Goal:
This will be a stock XLT to STX restoration, but with some factory flare, i.e. factory upgrades that would have been available from the dealership. For the time being it's a medium level restoration, meaning besides making everything mechanically and electrically functional, I am also restoring parts of the truck aesthetically, both exterior and interior. In the future when i have more funds, i'd like to restore everything from the frame up.
Note, i am not a professional mechanic or active gearhead, but i am an engineer by profession, so I am mechanically and electrically inclined. Thanks to everyone who has answered my questions on these forums, they've been a gigantic help!!
More build details to follow.
Last edited: