Hey all. First post - glad you-all are here. Attempting to go resulted in no start. I cannot hear the usual whine (from a general behind-and-below location) that happens for about three seconds when I turn the key to the accessory position. When I turn the key all the way to start, the engine just turns over but shows not even a hint of starting. I checked the inertia switch (well, I found it and depressed the white button - no change). My understanding is that the whine is both the lift pump in the fuel tank AND the high pressure pump on the frame rail under the driver,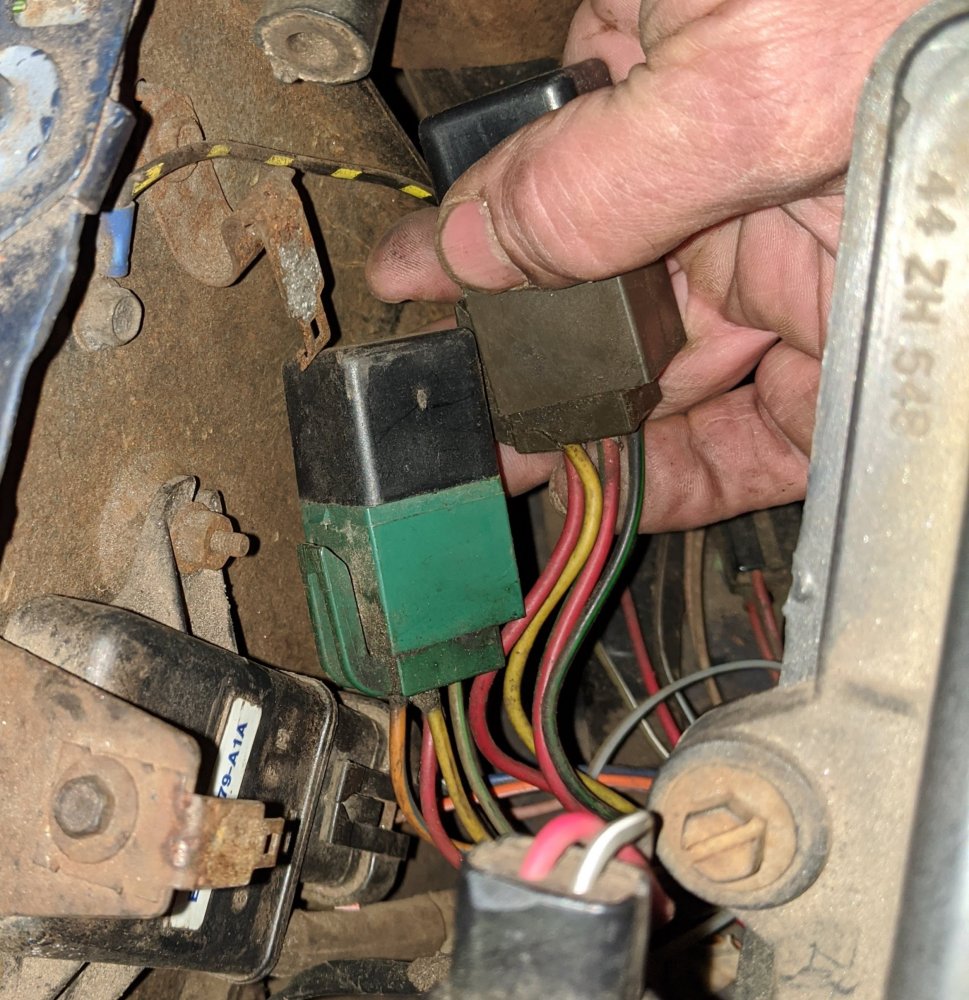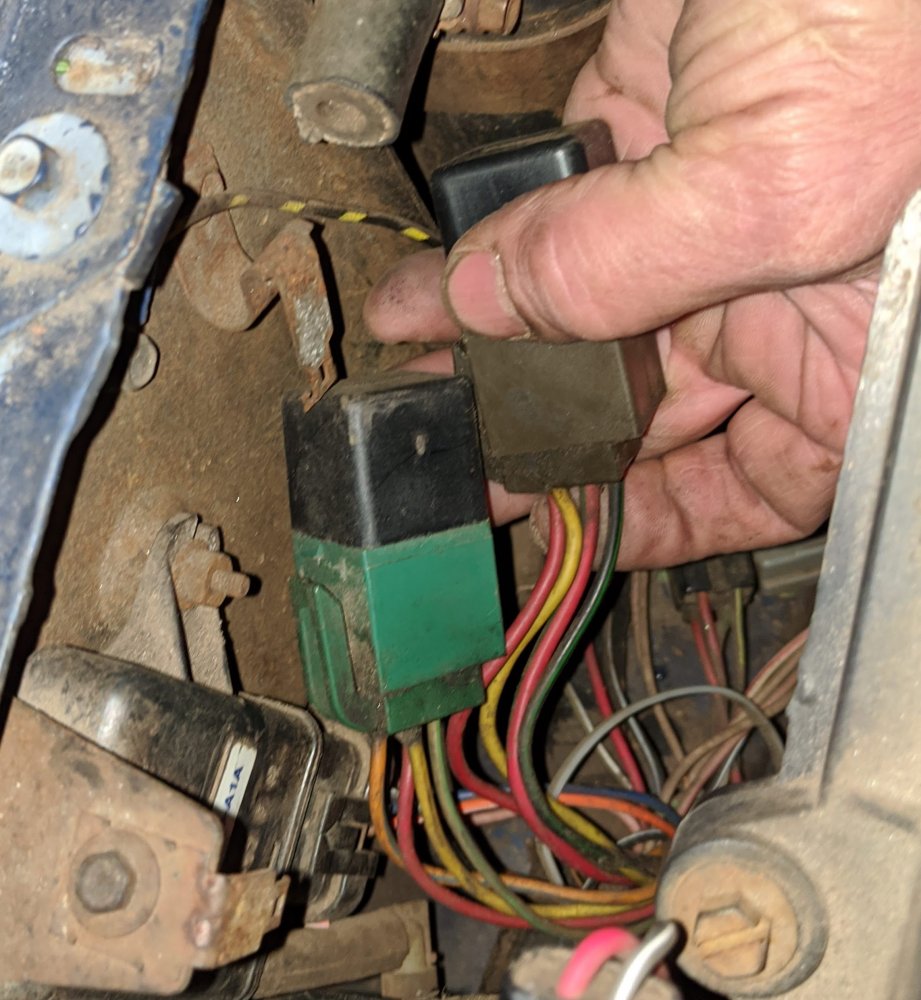 spinning. The fact that I hear absolutely nothing may point to the relay but, I am wanting a little confirmation I'm on the correct track. Pictured are the relays the inside of the passenger-side front fender. They don't have any markings on them and the grooves that the mounting tangs slipped into have broken off (perhaps part of the problem). Does anyone know if the fuel relay is the green one or the brown one pictured here? Am I deducing correctly? How should I go about testing to see if it's the relay?
Thanks for your time.