Forum Staff Member
Forum Moderator
Article Contributor
V8 Engine Swap
OTOTM Winner
TRS Banner 2010-2011
TRS 20th Anniversary
TRS Event Participant
Joined

Aug 7, 2007
Messages

30,276
Reaction score

14,074
Points

113
Location
Vehicle Year

1985
Make / Model

Ford
Engine Type

V8
Engine Size

5.0
Transmission

Manual
It was my gf's grandfather's, she fussed to keep it at his farm sale. Needs some work, hasn't ran for 10-15 years and part of the transmission case broke off and needs welded back on (common I guess) And the plastic has seen a better day plus one tire keeps going down (I plugged one nail hole but it still goes down, I need to revisit that) Kinda cool it has electric start, the '81 110 we had growing up did not have that (didn't really need it either though) and I like that this one still has a pull rope too.
Anyway I thought it would be neat to restore/fix up since it is one of the few things she has from her grandpa and I could have it in the back of my Ranger is a period correct accessory at car shows. They looked the same in 1985.
Her dad took the footpegs and exhaust off when he diagnosed the tranny way back when, I have them and don't see the need to put them back on at the moment because the trans still needs fixed.
Someone had set a wagon on the front fender while it was in her dad's shed and cracked it.
No story on the rears, I wish I had the part that is missing from the left.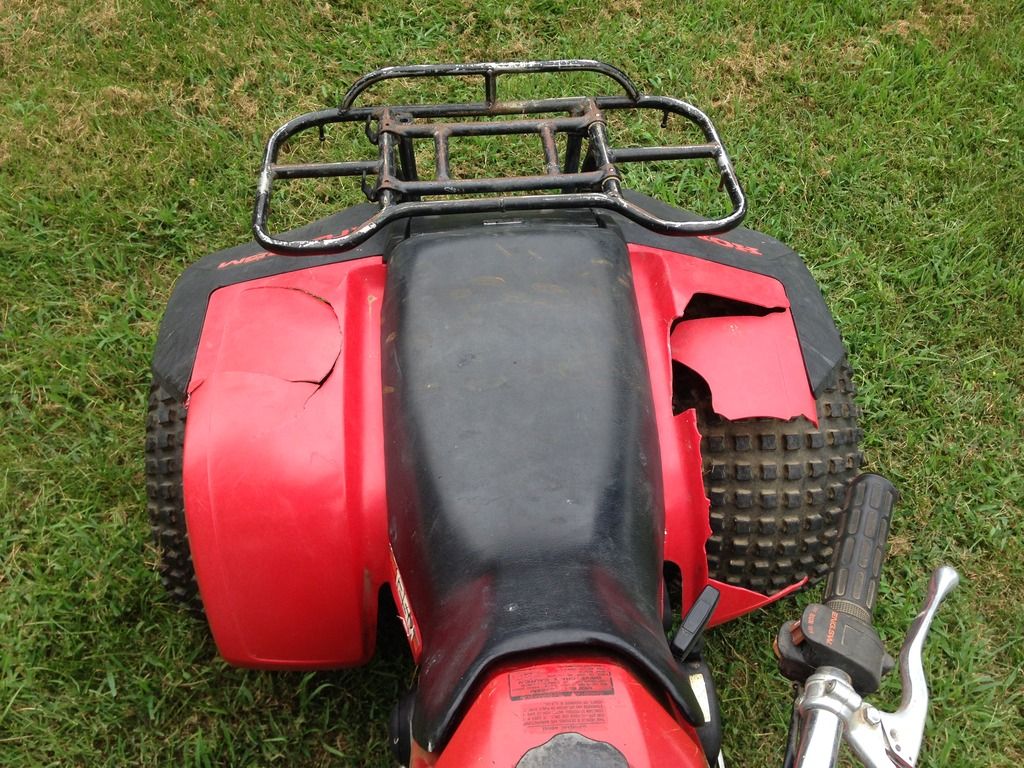 Factory rack opens up so you can get to the toolbox.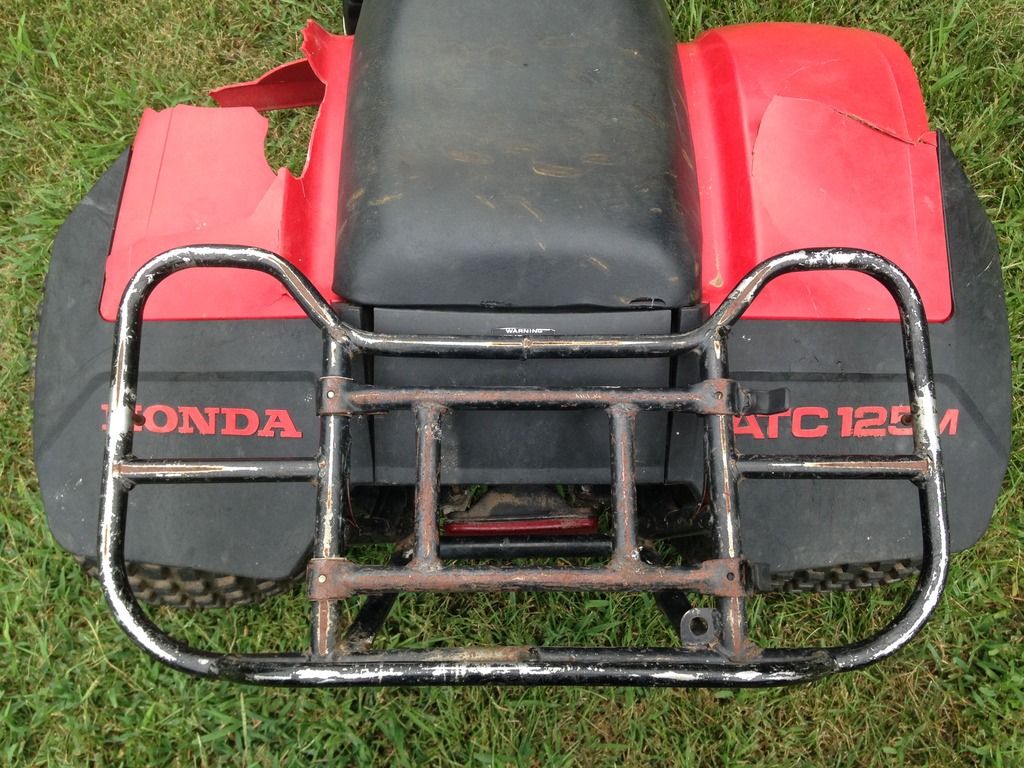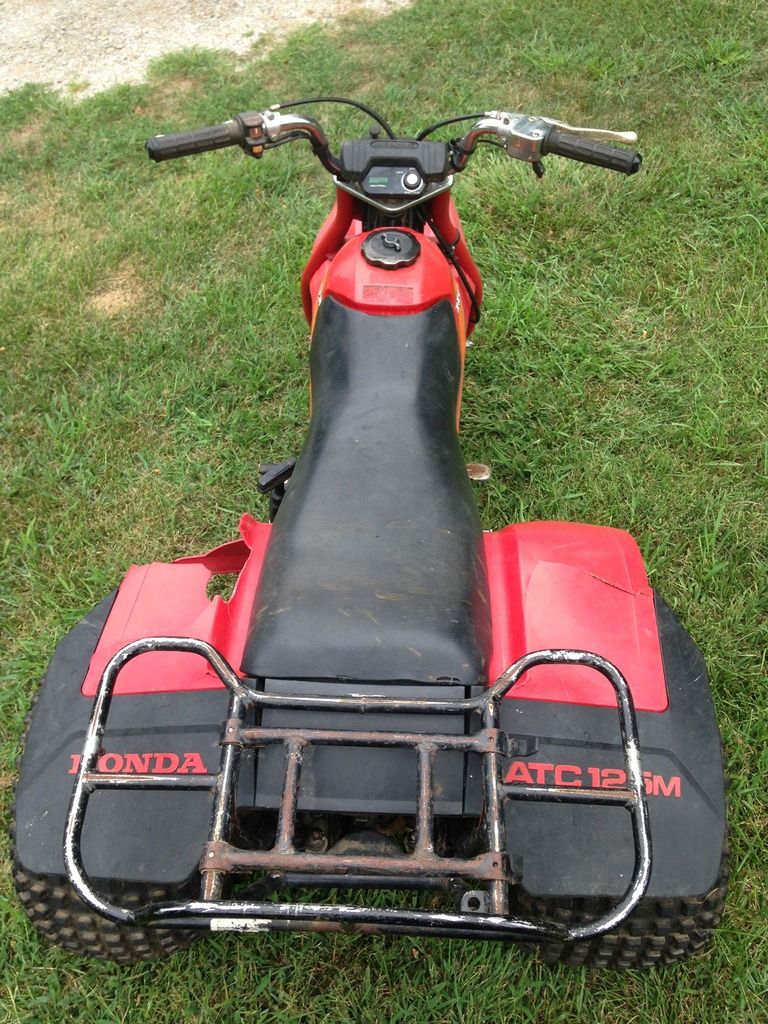 Anyway there is a mouse nest in the frame (coming out below the battery) and I am guessing it will need at least a battery and a carb cleaning to run, I can't figure out how to get the rear fender/seat off the thing. It feels like they want to come together but I don't want to force it and break more of it, anyone know what the secret is? Haven't found anything about it in the Clymers that came with it... so I guessing it is obviously easy and I am missing it.
Last edited: