By Jim Oaks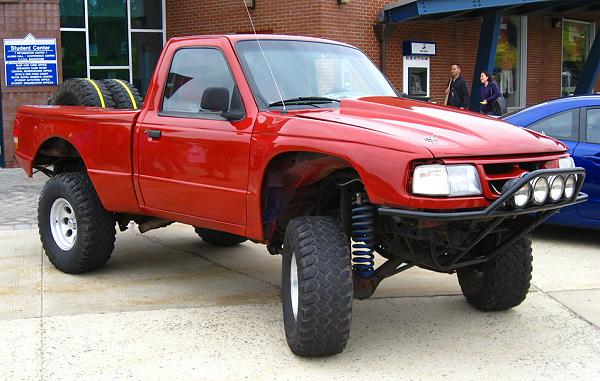 In this issue, I bring you Aaron's (AKA 'Not All There') and Dave Perry's (AKA 'The Dave') 1994 Ford Ranger. Follow along. This is a tale of a two owners and the merging of two trucks and parts that resulted in the beautiful and fun truck you see here.
Have you ever driven down the road, seen an old neglected Ranger, and thought of the possibilities? The white Ranger you see below was purchased from Aaron for $350. The truck had been sitting unused for three years. Aaron decided to build the truck up as an economical pre-runner. Aaron wrenched on the truck in the parking lot of the apartment building he lives in for two weeks (evenings and weekends) before it was done.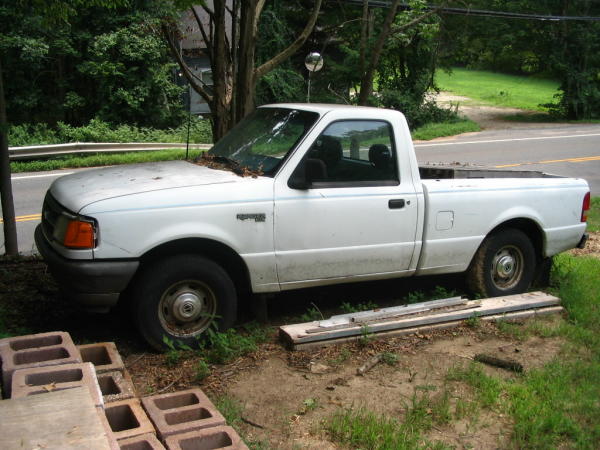 The Ranger uses a used 5.5-inch Fabtech suspension kit with bent extended beams, radius arms and shock hoops. Fabtech doesn't build kits for these older Rangers anymore, but you can still find them used. The Ranger also uses Fox shocks and rear Deaver leaf springs.
The fiberglass fenders, bedsides and hood is a combination of Hanneman and Glassworks products.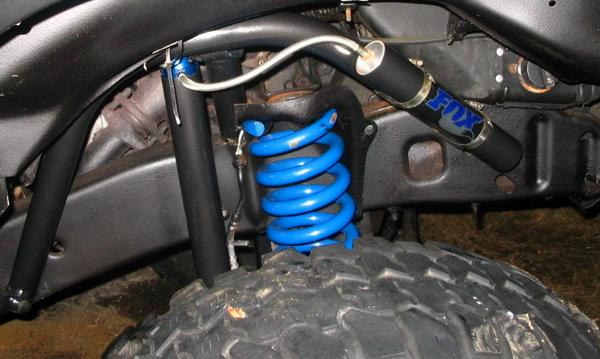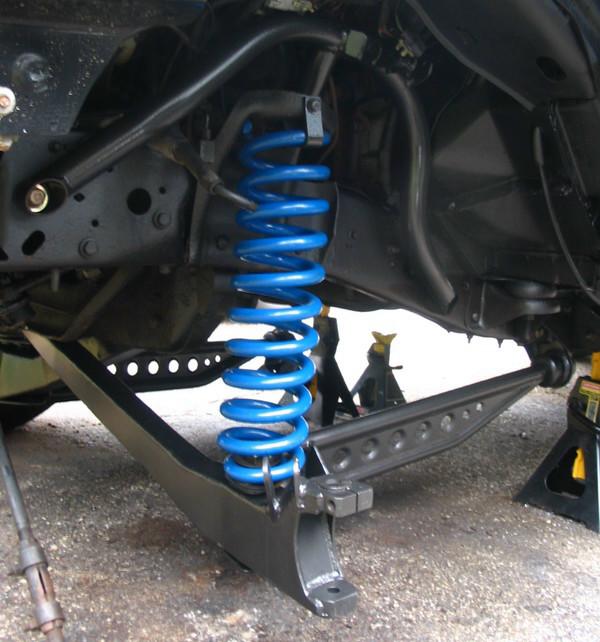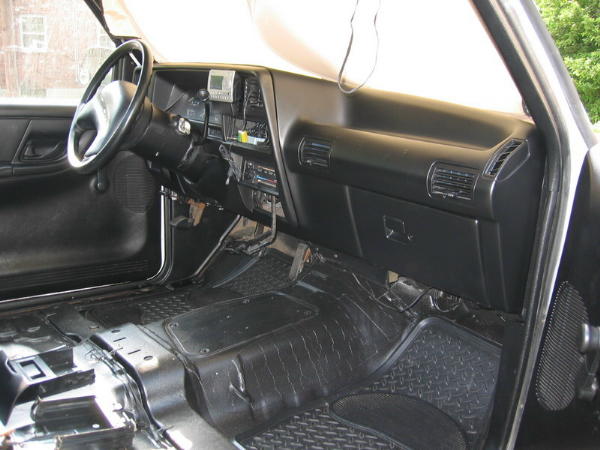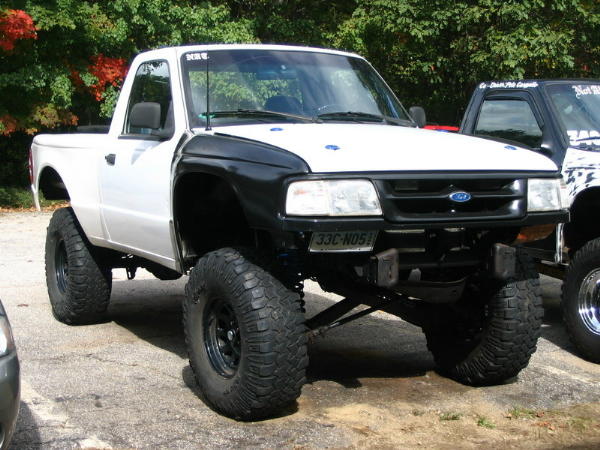 The photo above shows the results of Aarons low buck pre-runner build.
Aaron eventually sold the truck to Dave Perry. Dave had his own 2WD Ranger.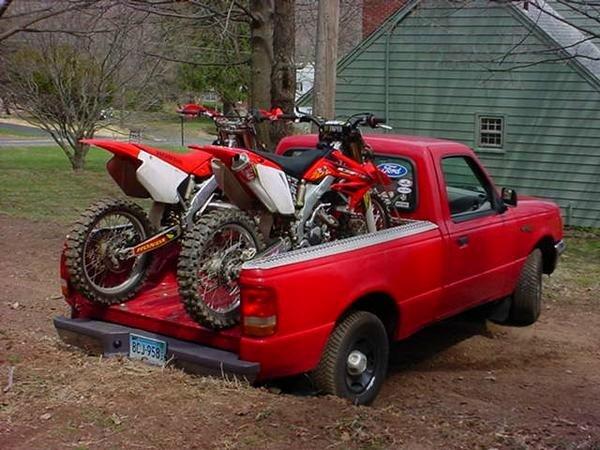 Dave took the parts off of Aarons Ranger and used them to upgrade his Ranger.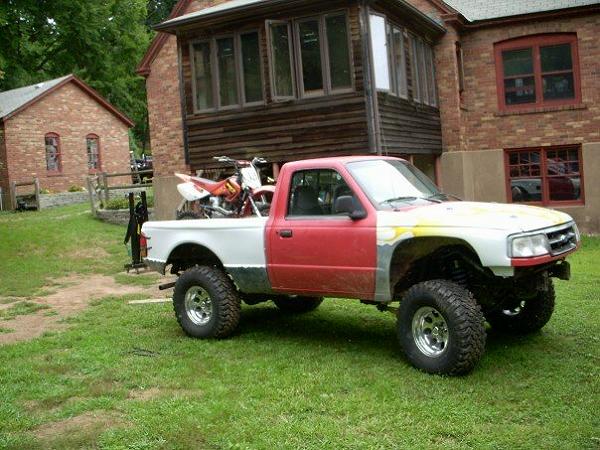 The photo above shows Dave's Ranger with the components from Aarons Ranger. One day on his way home from school a vehicle was stopped in the middle of the highway. Dave tried to swerve around him but slid on the wet grass/mud in the median and hit a guard rail.
The truck received some body damage including damage to the roof.
Dave decided to make some more upgrades to the truck, as well as fixing the damage from the crash.
Dave built a roll cage in the cab. One he had the dimensions for the cage and the cage built, he cut off the damaged roof and welded on a new one. He did drive the truck to school a few times though before welding the new roof on (see pic below)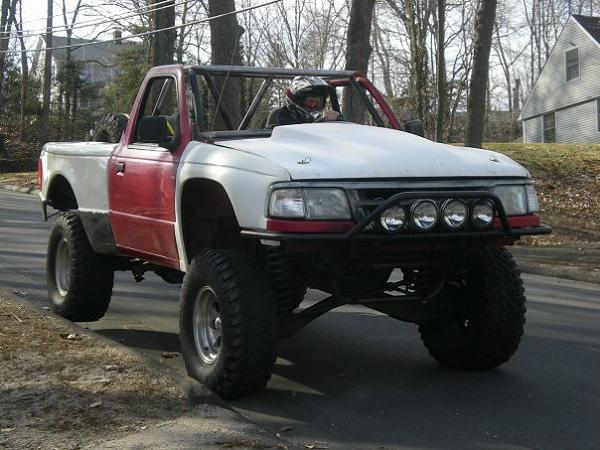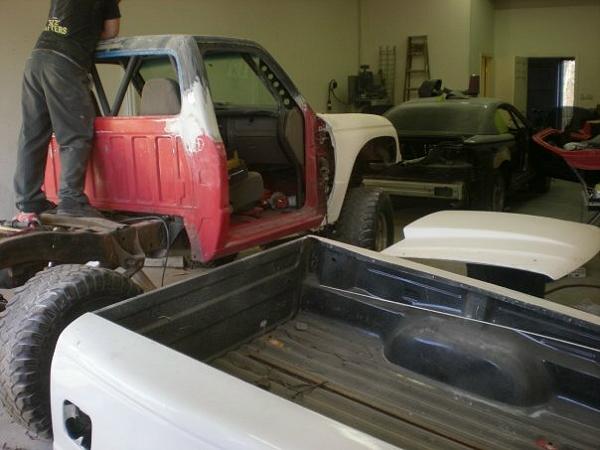 The new roof was welded on and the truck was prepped and painted. Don't forget the new bumpers and tire carrier.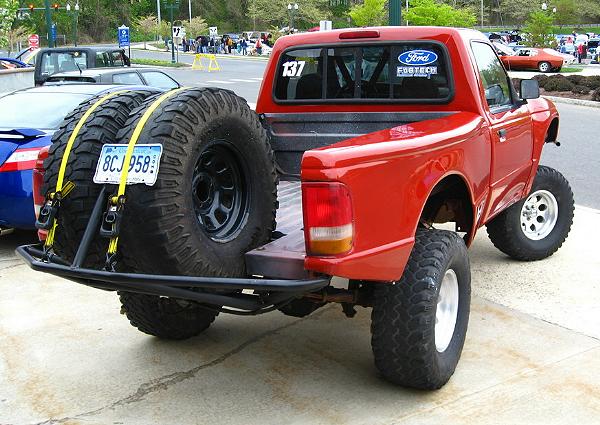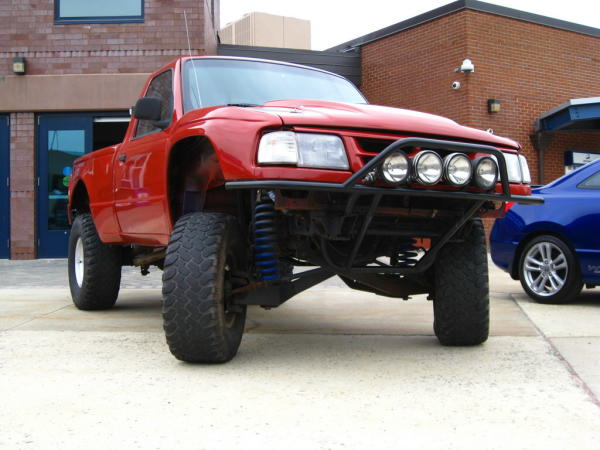 There you have it folks. The final assembly. Those pre-runner parts have once again found new life and the truck looks great!