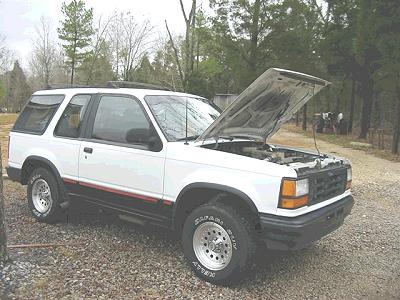 Story by Jim Oaks
Photos Submitted By Chris Taylor
There have been some discussions about using a diesel engine in a Ranger based vehicle and if the swap could be done. Chris Taylor sent us some exclusive photos of his girlfriends Cummins Diesel powered Explorer that was rumored to be in existence.
This 1992 Ford Explorer has been converted to Diesel by swapping in a 3.9-Liter Cummins Diesel. The engine came from a Frito-Lay step van.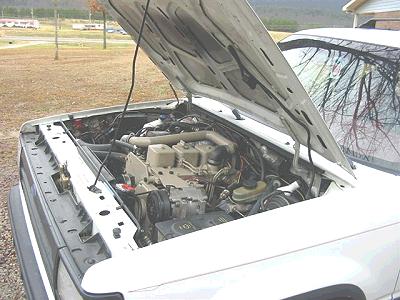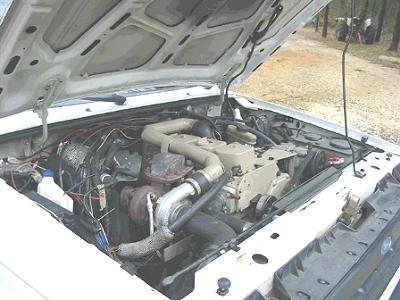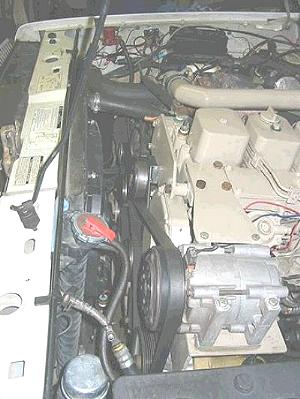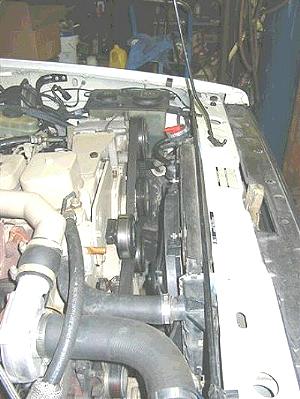 Although details are limited, here is what we have found out on the vehicle:
The Explorer maintains the stock power steering pump and A/C compressor

The batteries were relocated to the back behind the wheel wells.

The Explorer uses the stock radiator

The engine is a turbo charged 3.9-Liter 4 cylinder

The engine sits on stock motor mounts

Engine uses an electric fan

The Explorer uses a Chevy transmission

The Explorer uses a custom cross member under the engine to allow oil pan clearance

The explorer uses spacers under the front springs to compensate for the weight

The Explorer is currently 2WD while the owner figures out how to mate the BW1354 electronic shift transfer case to it.