Active member
U.S. Military - Active
U.S. Military - Veteran
V8 Engine Swap
Joined

Dec 11, 2008
Messages

1,330
Reaction score

8
Points

38
Age

28
Location
Vehicle Year

03
Make / Model

Ford
Engine Type

2.3 (4 Cylinder)
Transmission

Manual
2WD / 4WD

2WD
Total Drop

3 front 5 rear
Tire Size

225/60R15
So I've been out of the ranger game for the last 7 years. My last one was an 86 Ranger with dream beams and a flip kit, and I loved that truck, but I sold it when I joined the Air Force. fast forward 6 years later, I'm out of the Air Force, and traded my 2001 Dodge Dakota quad cab for a 2003 Ford Ranger. I immediately knew I would be doing several things to make it my own haha. first picture is the day I got the truck, stock except for rim/tires, tint and headlights.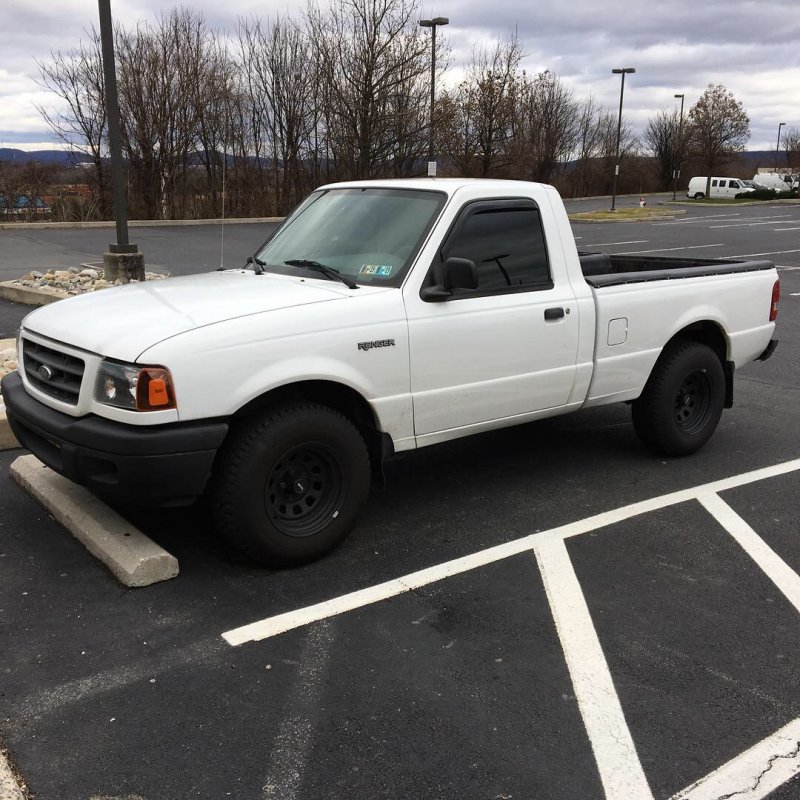 First thing I did was hack off the stock muffler and tailpipe and did a side pipe with the resonator as the muffler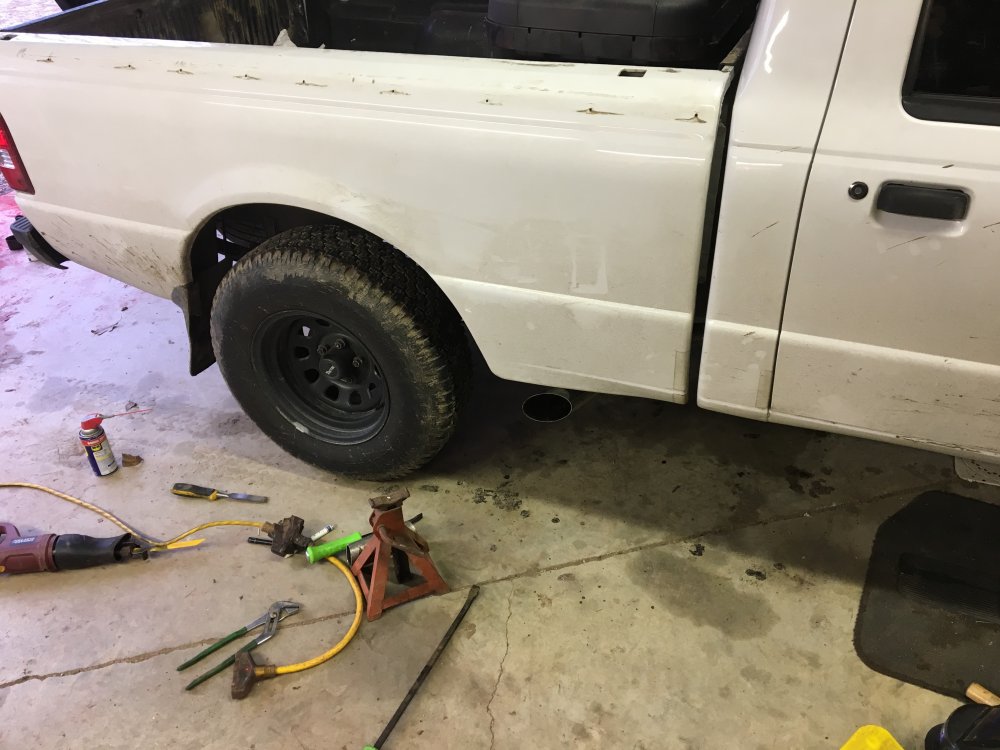 Then I replaced the factory speakers with some 6.5 pioneer speakers, using adapters for the mounting and plugs, so no splicing whatsoever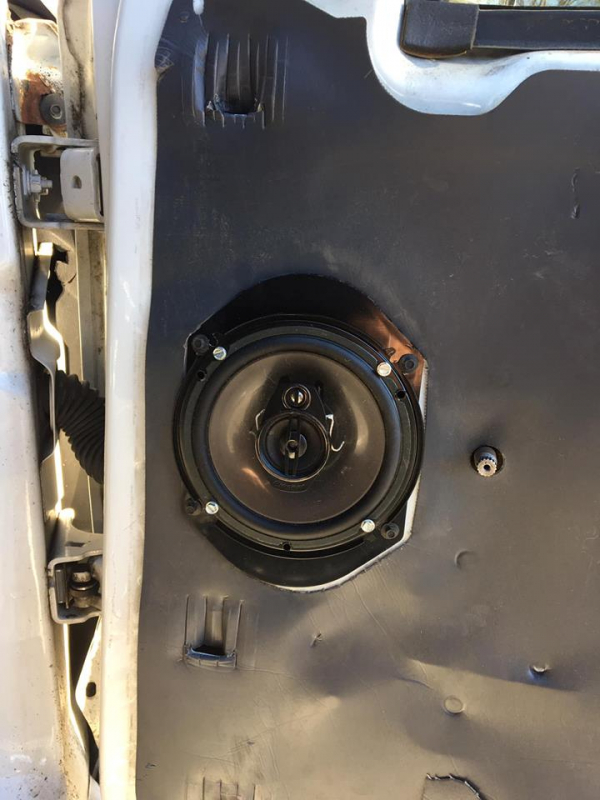 Threw in a single 12 in a slim truck box I had laying around with a 1200 watt amp on the passenger side so I don't lose any legroom!
Used it for hauling some firewood a few times, it did pretty decent for a 2wd 2.3 5-speed truck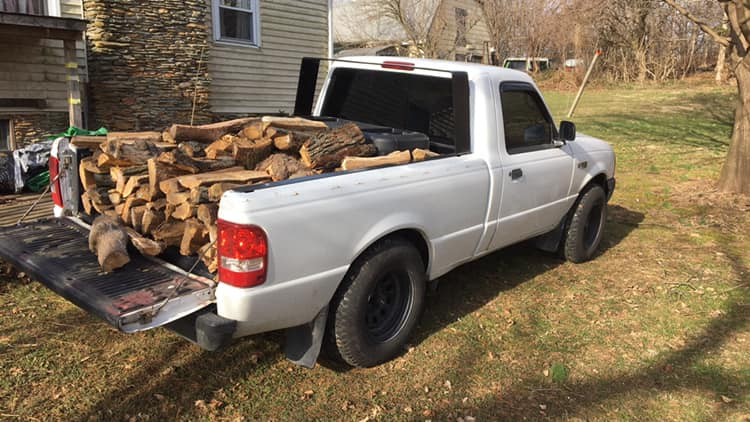 It stayed like this for a few weeks, only adding my headache rack that I got from a company fleet truck in the area, and mounted some LED's to it and my front bumper.
I replaced the front wheel bearings and races, and they had some play in them. I've made good use of my works shop after hours for sure!
But then I started ordering some parts
I originally bought 3 inch drop springs and a flip kit and drop shocks, but discovered the drop was too much
for stock control arms, and even with camber bolts it was way off. That and my lower control arm was resting quite firmly on the bumpstops making for a harsh ride.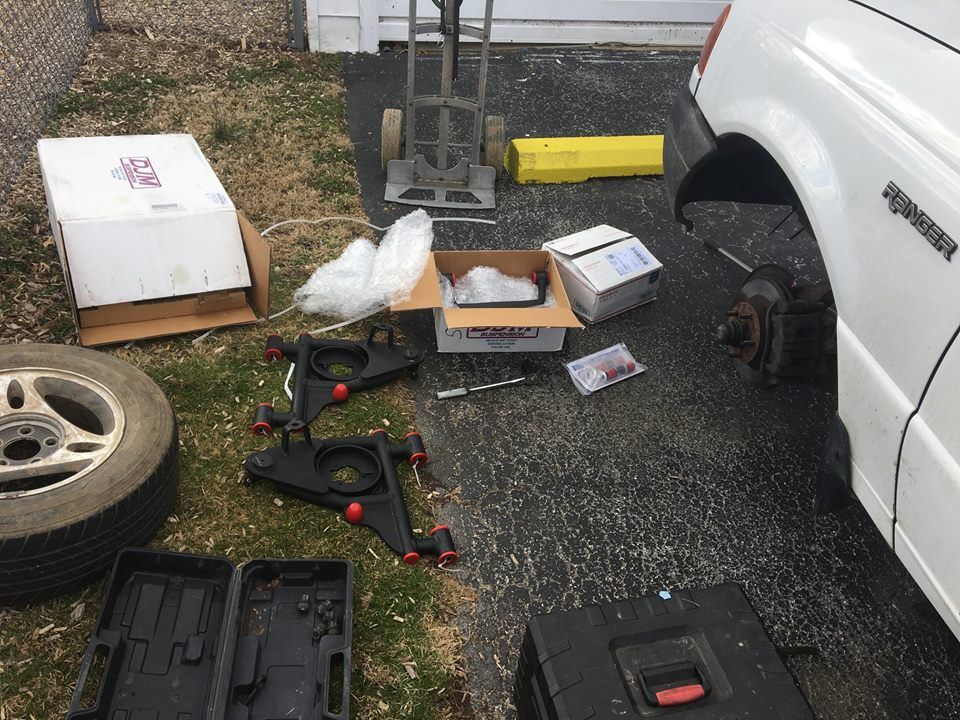 When I originally put in the DJM control arms, I used my 3 inch drop springs I had bought prior. but that made them bottom out bad as well, so the next pic's stance was only that low for a day or two.
Then I took out the 3 inch drop springs, and put the stock spings back in, but those made it sit way to high and it was so tight I almost had no bounce to the suspension at all.
After figuring out the drop springs were too low, and the stock springs were too high, I decided to just cut one coil off each stock spring. That seem to do the truck nicely, as now it was dropped where I wanted it, with no bottoming out and actually had some suspension travel.